My older HD4850 got owned in this test !!! woowhoo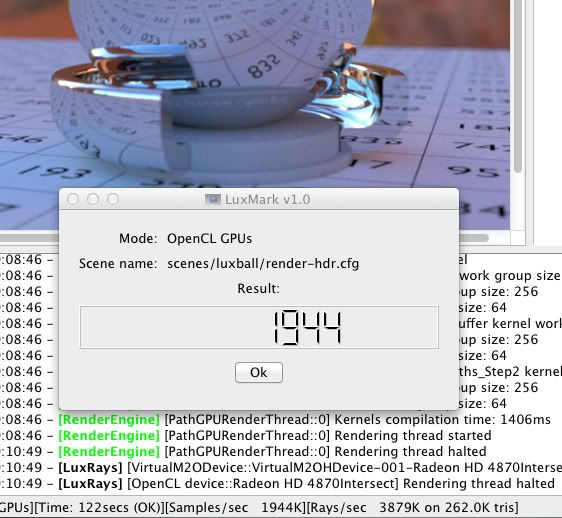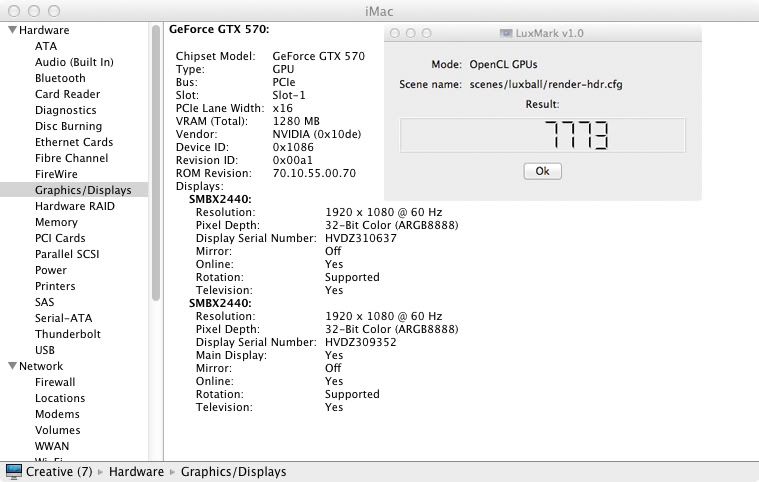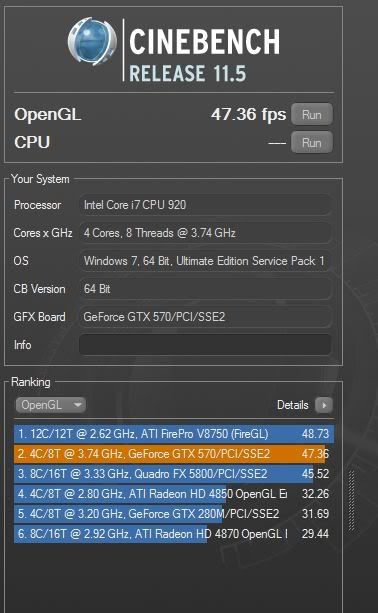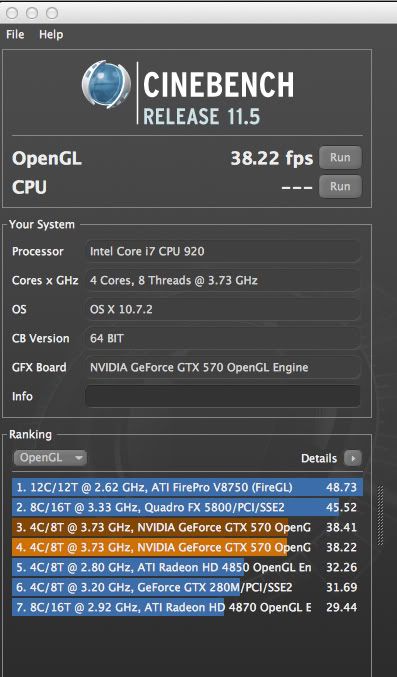 Below is the Device ID added for this card 1086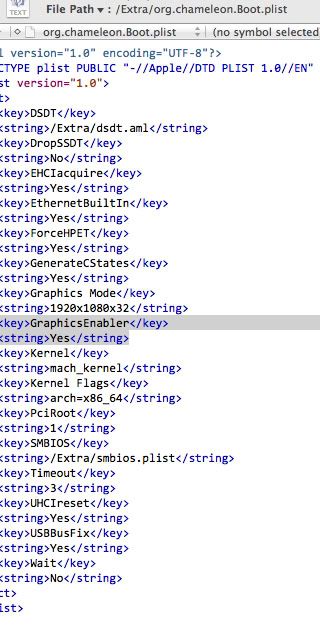 Must acquire these pieces:
1)
Chameleon-2.1svn-r1996
http://www.insanelym...howtopic=231075
* sometimes your "boot" is hidden
Open Terminal
will unhide a file
chflags nohidden /path/to/file.ext
will hide a file
Place all these 2-4 pieces into S/L/E place using
Kext Wizard
or kext helper, and so on or Terminal (Google it)
Also Repair permissions and Rebuid cache... you can also use the classic Kext Utility
2) GeForceGLDriver.bundle hex edit. 100%Open CL GPU Fermi 4xx 5xx
osx86.net
You can edit your own 10.7.3 using Hex utility found further down thread. Do to the size can't post it here so I gave more detail. Its fairly simple using
Hex Edit.
3)ID inserted 1086
Lion 10.7.3 NVDAGF100Hal *from 10.7.2 please use http://support.apple.com/kb/DL1484 do not reboot when finished replace considering you will have no graphics without the ID edit!
updated 10.7.3
NVDAGF100Hal.kext.zip
4.2MB
146 downloads
4)
AppleGraphicsPowerManagement.kext_GTX_580_or_570.zip
69.81KB
433 downloads
DVI,DVI, HDMI confirming is working correctly! Display Port remains untested.
Install also:
NVIDIA CUDA drivers http://www.nvidia.co...er-archive.htmlTesting if CUDA is working use app in link below!http://sourceforge.n...VN.dmg/download (credit to Moderator mitch_de for sharing)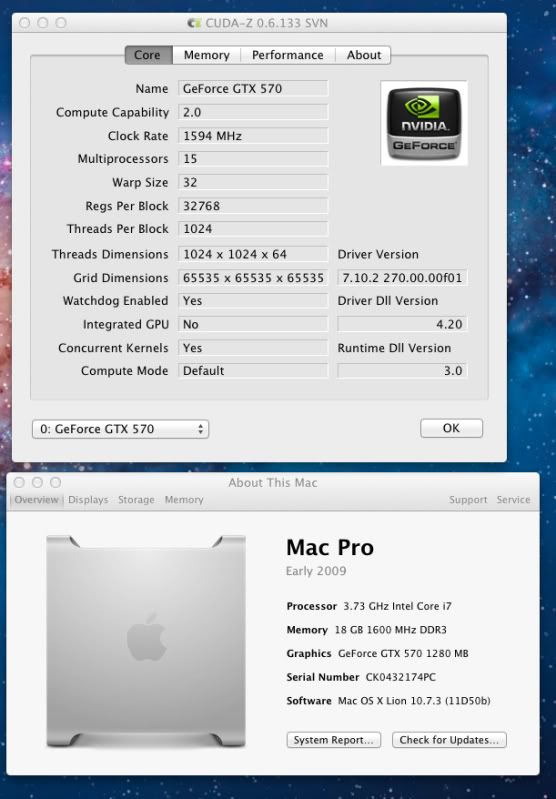 USE
Carbon Copy Cloner
3.4 or newer BEFORE you tinker with an already working one! Don't forget you need to reinstall the Chaneleon or variations of it onto that back up as a target. If you have a USB BOOT then no need just back up and your safe.
IMO, Its working very well and is definitely playing video (various formats) and Adobe Premiere Pro CS5.5 working. No lockups or crashes. Runs very cool to the touch on stock heat sink. So far its on par with how I use my computer and not a step backwards.
Insanely cool heatsink for added help to those temps!
Yes, suppose to work on double deck DVI cards as well.
LuxMark
Results Link
Great tool to give you confidence that your card is working!
Upon further testing of the smbios.plist its affecting Cinebench but not LuxMark, this needs to be looked at. Seems to be screwing up other GL performance but I think i have a clue..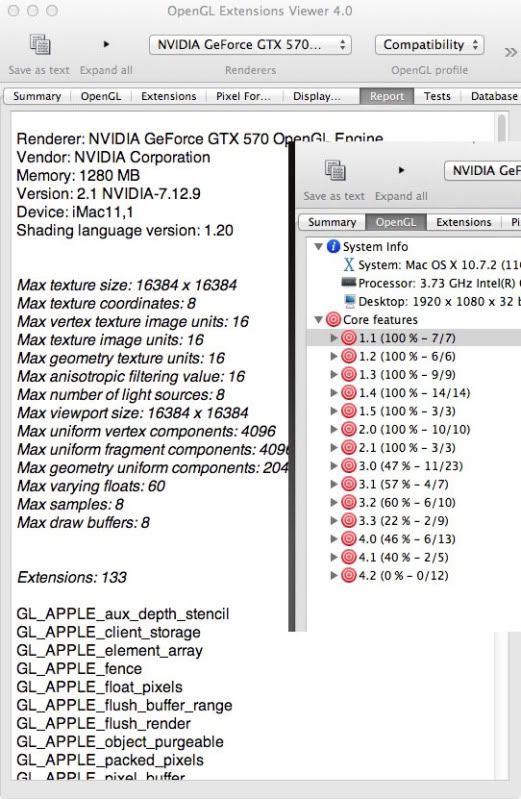 If you look at what Extensions there are 133 for this card in this particular implementation but then in the database there are 201 previous in record. So some Renderers seem to respond differently and it might be based on the app and its knowledge (programing on how to engage extensions)
Considering this next record of a Quadro FX 5600 (mac) the GTX 570 might be as good as it gets....but there is also a record of a GTX 570(mac) with 201 extensions. People take a look at this...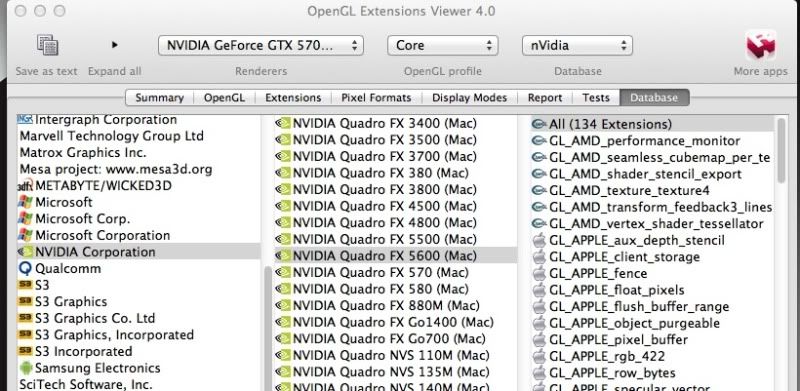 Tips:
Yes, I have the luxury of owning a card that is working flawless for some time now the HD4850 and before that was a Nvidia 7300gt. Its simple to then play or recover when you have a working one to start off on. Live and learn! I'm mentioning this from reading posts on "how the heck do you even boot into OSX to begin with"
Another funny tip is I have in the past stuck my drive in a MBP and it boots and have adjusted kexts also... Then stick it back in your Hackintosh... For what ever reason it boot's just fine in both a real Mac or the PC version...
Update:
Jan. 26 2012
Tried Chameleon 2.1svn-r1768 and the out come was a longer boot time and missing information on type of graphics card but still works. Reverted back to Chimera v1.7.0 r1394 and all good now.
Updated CUDA drivers but no change in performance
Update:
May 25 2012
Moved on to Lion 10.7.4
Reverted to using kext from Lion 10.7.3 ... used combo update and before reboot reinstalled older kext.
AppleGraphicsPowerManagement.kext
GeForceGLDriver.bundle
NVDAGF100Hal.kext
Installing nvidia drivers
270.00.00f01 located here broke some performance. Use at your own risk!!!!
http://www.nvidia.co...f01-driver.html
Update:
July 1 2012
Chameleon 2.1 bootloader as my default for now on
Will try EVGA GTX 670 but will not run CUDA even in Windows 7 using Sony Vegas 12 for renders, so I do not recommend bleeding edge hardware as a workstation, X79, something very wrong with it dropping the Intel SATA3 ports in RAID0 this is a known issue. Sad to build an LGA2011 and see zero gains, EVGA GTX570HD keeps working like the energizer bunny in both OS's. Proven hardy is still X58, don't have a Z77 but perhaps they needed that to clean there mess up or they just don't have what it takes (intel) to make a clock to clock improvement that was the seen with Core 2 to Core i7? 3rd generation my @#!$$$#@$
more propaganda.
POST work in progress....
Update:
July 7 2012
Chameleon 2.1 bootloader recognizing GTX 670 but incorrect memory,
Trying update in kext only the obvious ones,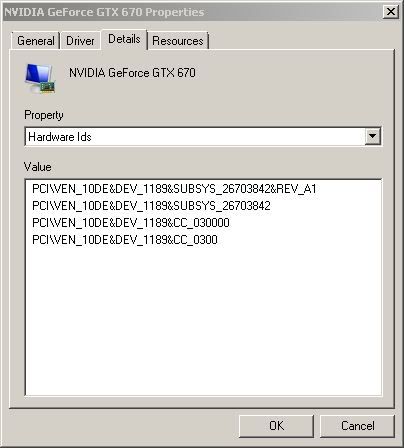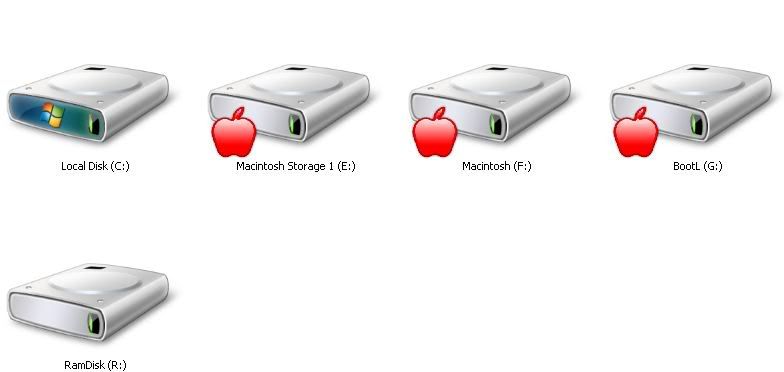 Using your Windows install to edit kext with WordPad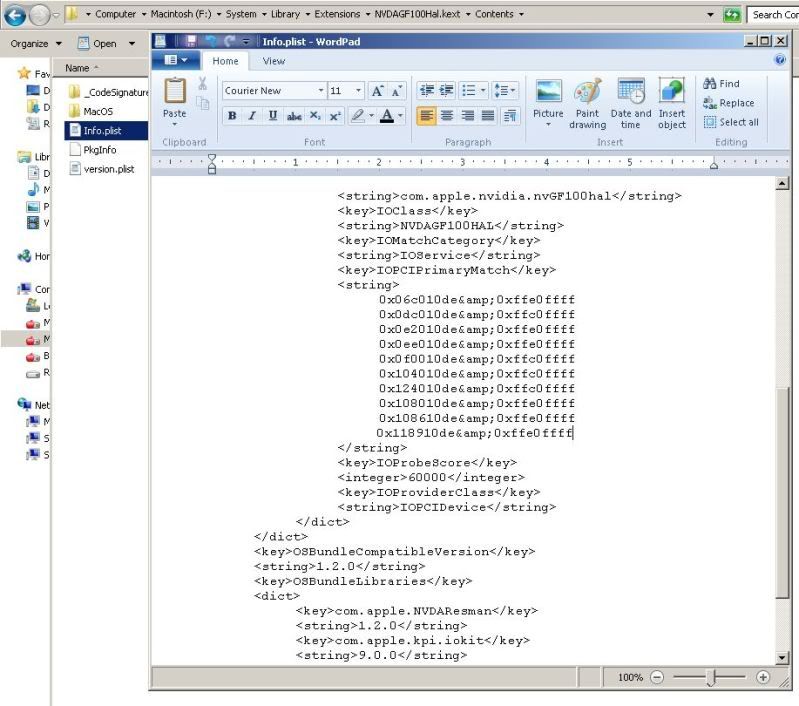 Adding support for a clean install using LION. Its very simple to then get the use of this card (may apply to others like a template) from scratch.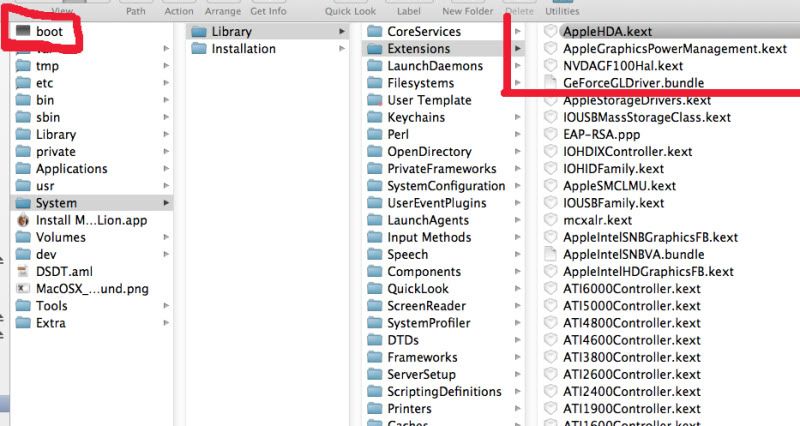 Steps required: *this is not the entire procedure but gets the graphics to work using EVGA GTX570HD SC installed if thats all you have to start out with!
Next to the red squiggles/line is what is added and I even like to have my sound be taken care of...
boot,
AppleHDA.kext,
AppleGraphicsPowerManagement.kext,
NVDAGF100Hal.kext,
GeForceGLDriver.bundle
Lets get these kexts added correctly (no you can't just drag and drop because the permissions are incorrect)