TYAN S5382
The most powerful motherboard with Intel 5000P chipset and the same platform with MAC PRO.
http://www.tyan.com/...il.aspx?pid=439
Maybe you will feel I'm a fool that use the same platform but needs so much refit the parts.
Because my S5382 motherboard is the engineering sample from TYAN.
It's a very good design in server platform.
After look at the spec and design of motherboard.
I decide use the MAC PRO case to do this project because the structure almost the same with MAC PRO mother board.
But TYAN S5382 can support 64GB ram with 16 DIMM slot higher than MAC PRO original memory card.
And I want to use 8 hard drive to build a RAID-6 system with Dell PERC 6-i RAID card.
Yes~ It's also engineering sample from Dell.
Here is my system quick view.
All the power / signal cable will re design to fit my motherboard and power supply.
Maybe I will take two or three weeks to do this project.
Photo as below.
Case inside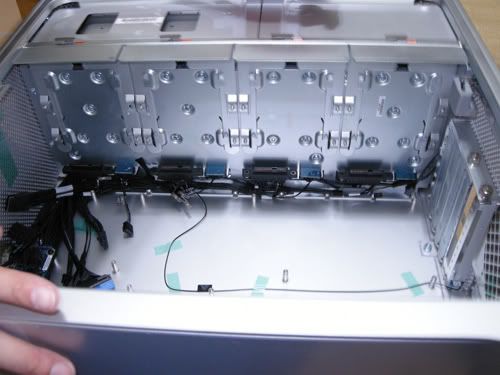 The components block quick view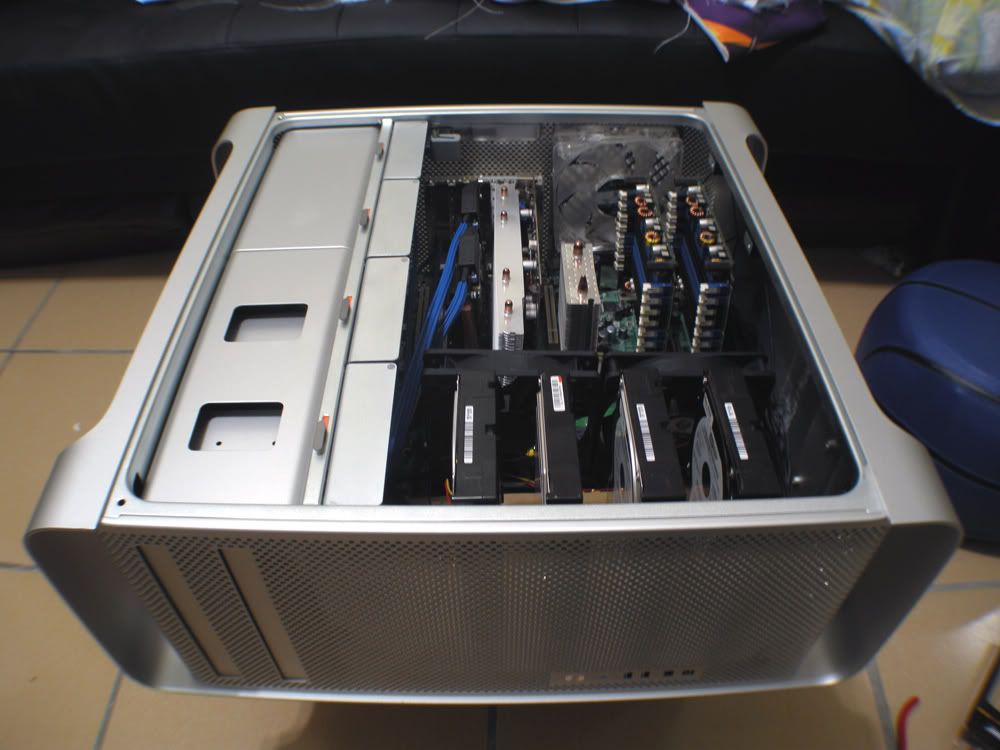 Use three 12cm fan for CPU/chipset/memory/harddrive cooling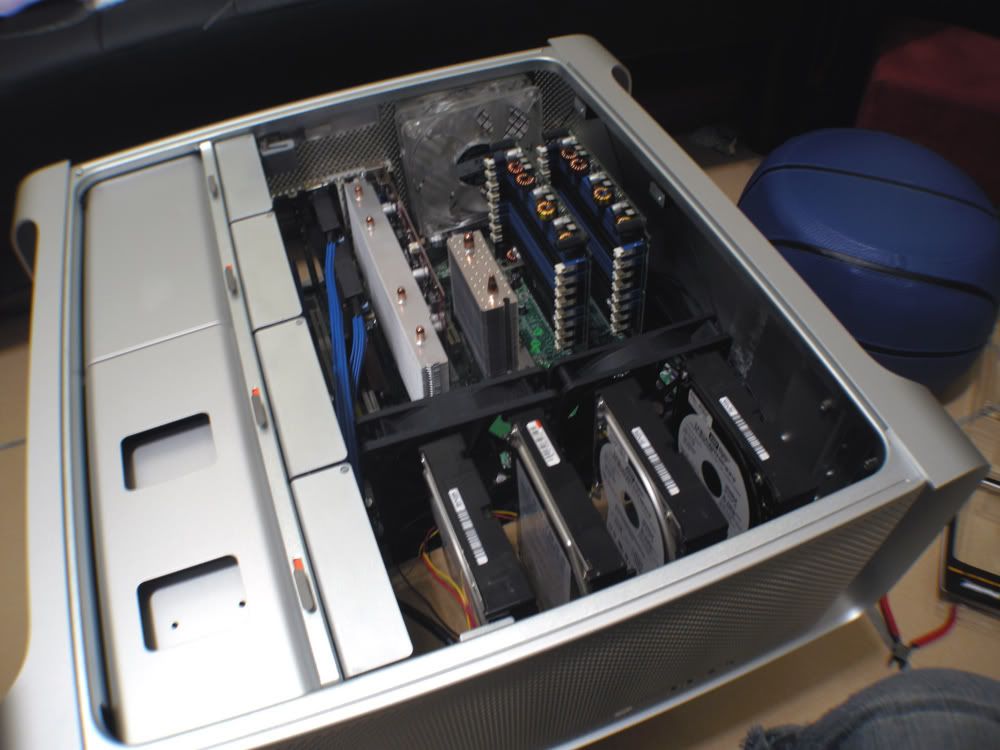 I will not cut out all back panel to fit my motherboard I/O.
Another way I'll make some cable to link between back panel and motherboard.
If this project can be success.
That I will have a more powerful inside than MAC PRO but keep beautiful outside.