I have set a new goal, which is to install
xcode 4.2
on iatkos L2.
My brother gave me the
.dmg file
which is around 1.68 GB, but when I try to install it, I get to the very last step, then the installation fails. Here is a picture of what I see [google].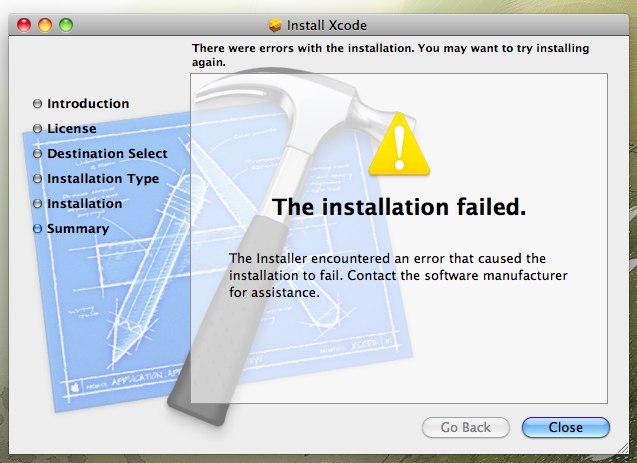 Is there a specific method that I need to know in order to install Xcode 4.2 ?