Google just announced Chrome coming to IOS!
This coming a few months after Chrome was released forndroid. As with iOS 6 and Mountain Lion, you are able to "Cloud sync" tabs.
With Chrome you'll be able to do that, but across all platforms and devices.
You're reading a tutorial on your computer on how to install Mac OS X 10.7. Now you have a few choices you can try to remember everything, or print it, ORR now you can open Chrome on your iPad, iPhone, or iPod.
Download it here
http://itunes.apple....d535886823?mt=8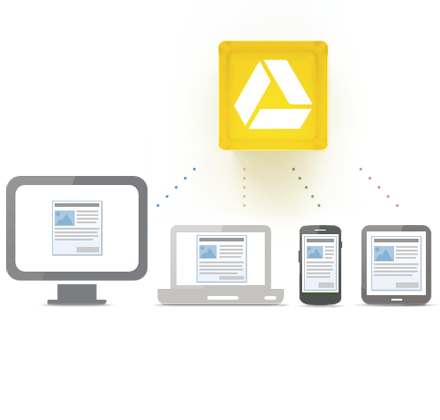 Also coming to iOS is Google Drive. As you might have known back in April, Google announced Google Drive.
With Google Drive, you are able to store
anything
you might need to. Books, music, documents, anything - just name it and you are able to store it. What this means now is, you'll be able to stream your music, view your PDF's, etc.
You'll also be able to edit your google document files from iOS. It syncs across all your devices so no need to worry about it not saving its all in the cloud of google. Google gives you 5 GBs for free. Need more? Pricing starts at $2.49 / Month for 25 GB.
<table border="1"><tr><th>GB storage</th><th colspan=9>Cost/Month</th></tr><tr><td>5GB</td><td>25GB</td><td>100GB</td><td>200GB</td><td>400GB</td><td>1TB</td><td>2TB</td><td>4TB</td><td>8TB</td><td>16TB</td></tr><tr><td>Free</td><td>$2.49</td><td>$4.99</td><td>$9.99</td><td>$19.99</td><td>$49.99</td><td>$99.99</td><td>$199.99</td><td>$399.99</td><td>$899.99</td></tr></table>
Storage with Google Drive is pretty cheek. I honestly don't see anyone using more than 100 GB at most. You can cheek it out at
https://drive.google.com/start
Click here to view the article