Hi, maybe this is the wrong site for this, but it came up in google when searching for a forum for bootcamp help, and Im not computer-savvy enough to pass quiz-2 on this site and post in the boot-camp forum. Anyways:
Im installing Windows XP Pro 64-bit on my 2008 Macbook, with the 2.4GHz Intel Core 2 Dual, 2 GB DDR2 SDRAM, and OS X 10.6(Snow Leopard) but having some troubles.
I have sucessfully installed XP onto the computer, but I cant get the drivers installed. Following the Apple Bootcamp instructions, I get to step 3.2:
Insert the Mac OS X disc.
If the installer doesn't start automatically, browse the disc using Windows Explorer and double-click the setup.exe file in the Boot Camp directory.

Well instead of anything remotely related to the above, I get the following install assistant, talking about a MacBook Air?!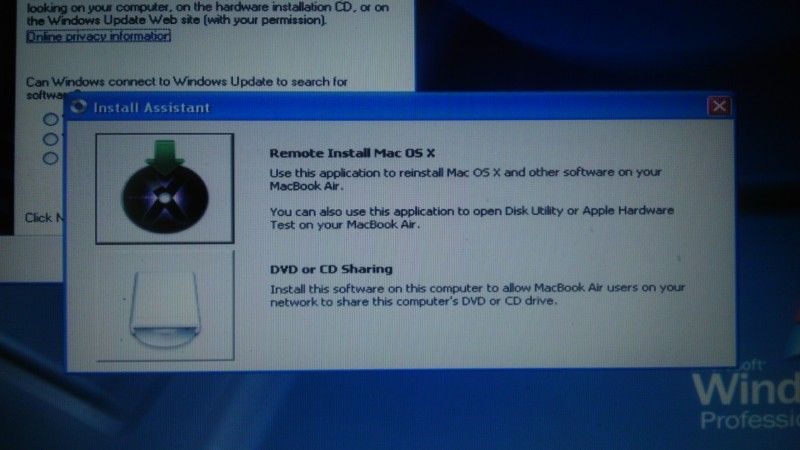 The Bootcamp instructions say to browse the disc and find setup.exe if it doesnt automatically launch, but I cant "browse" the disc. Ive never used these CD's before...did they include the wrong CD's in my box when I first bought it? Ive never even touched, let alone owned a MacBook Air, so its not like I just grabbed the wrong CD or something.
My question is: how can I get the Drivers required installed on my computer so I can proceed to use Windows?
Thank you for your help!