I created Installer for the creation of image OS X Mavericks.hfs.dmg converting to .raw image for windows user
This image is only for UEFI motherboard
Its the first image OS X Mavericks .dmg countain EFI partition with Clover EFI folder .
This image Its pure Vanilla , OS X 10.9.3 and is allready create and Uploading on MEGA for windows usr
THE STEP IS VERY SIMPLE FOR WINDOWS USR
Just download the UEFI_OSX_M_10.9.raw and put on windows desktop, you need one 8 gig usb drive format to fat32
and SUSE STUDIO image writter;
see the picture !
Reboot to your Bios boot manager ( mine is f12 ) and select EFI USB and your on the Clover Boot Manager Only UEFI
Now select Boot Mac OS X from OS X Base System
Thats it Install OS X 10.9.3 OS X Mavericks to your UEFI Motherboard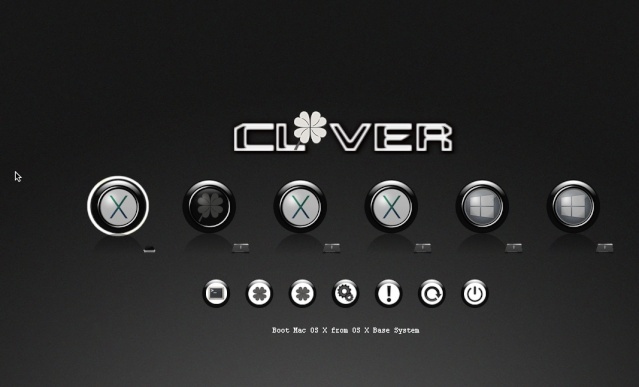 Now for Hackintosh usr or Mac usr, if you whant creating this image, you need Installer OS X Mavericks on you Application folder .
just put on desktop UEFI_OSX_Vanilla_Installer
double clic to UEFI OS X 10 9 Vanilla
and follow the terminal bash window , typing pasword and Y+ENTER whaiting and see the process.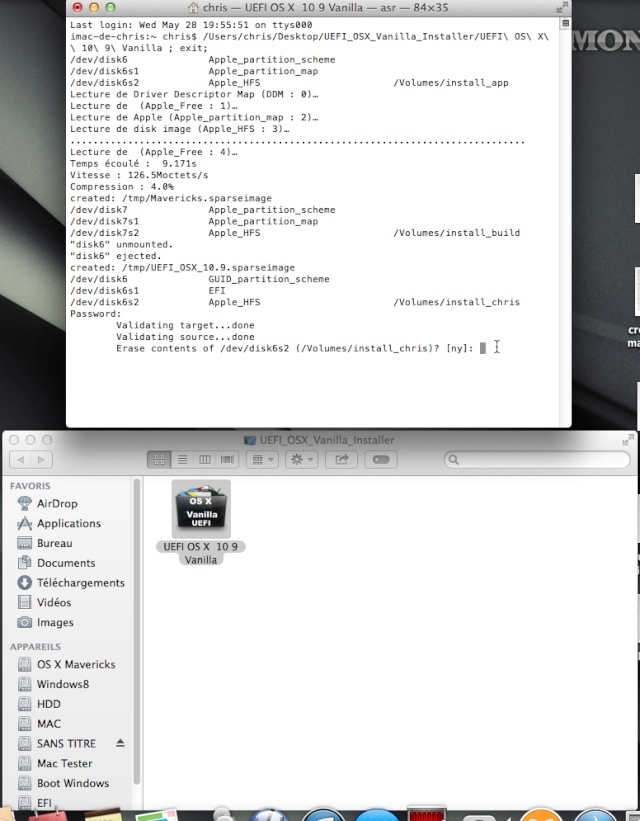 At the end this is the image your reciving on the folder UEFI_OSX_Vanilla_Installer .
If you whant seeing on the image and mounting image, just copying and pasted on your desktop and rename it
UEFI_OSX_M_10.9.raw
TO
UEFI_OSX_M_10.9.dmg
Double clic to mount the image
and using EFI Mounter or disk Utility debogeur for mounting EFI partition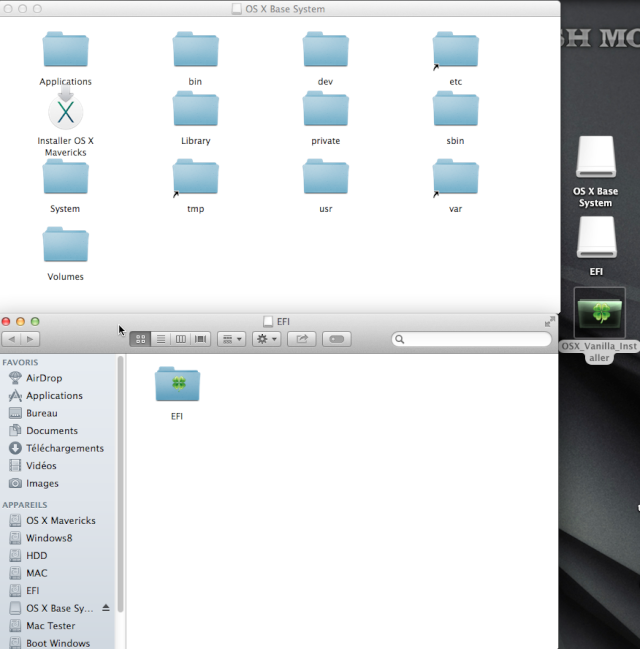 Windows usr
Link to the UEFI_OSX_M_10.9.raw
https://mega.co.nz/#...3AJWmyRSf3hZenE
Credit

Thanks to Slice and are Team Clover for Clover_v2k_ Développeurs: Slice, with help of Kabyl, usr-sse2,

jadran, Blackosx, dmazar, STLVNUB, pcj, apianti,JrCs,
pene, FrodoKenny, skoczy, ycr.ru, Oscar09, xsmile, SoThOr...
Code source, crédits et remerciement à: Intel, Apple,

Oracle, Chameleon, rEFIt and Xom. Paquets d'installation crédit à:
Chameleon team, crazybirdy, JrCs. Support Fat32, HFS +, ESP.
Enjoy Hackintosh With clover UEFI
chris1111