WELCOMME
Installer CloverPackager
Very simple to using this Installer, just double clic and thats it;
you have your own Package Clover Only UEFI
PS:You can change the EFI folder before create your Packages
This Installer create your own Packager Clover v2k r2636 EFI For Installing Maverick,Only UEFI.
This Installer works only on EFI motherboard
** ATTENTIONS**
To using this Installer, you need Installer OS X Mavericks.app on your Applications
You need USB Drive 8 gig or USB EXT Drive
***VERY IMPORTANT***
Put the folder CloverPackager on the desktop and not rename the folder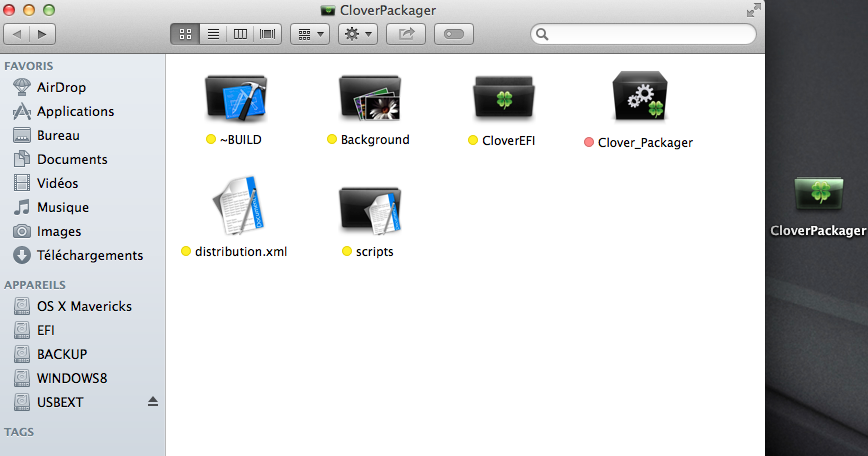 The content of the folder CloverEFI
You can change anythings on EFI folder before create your Packages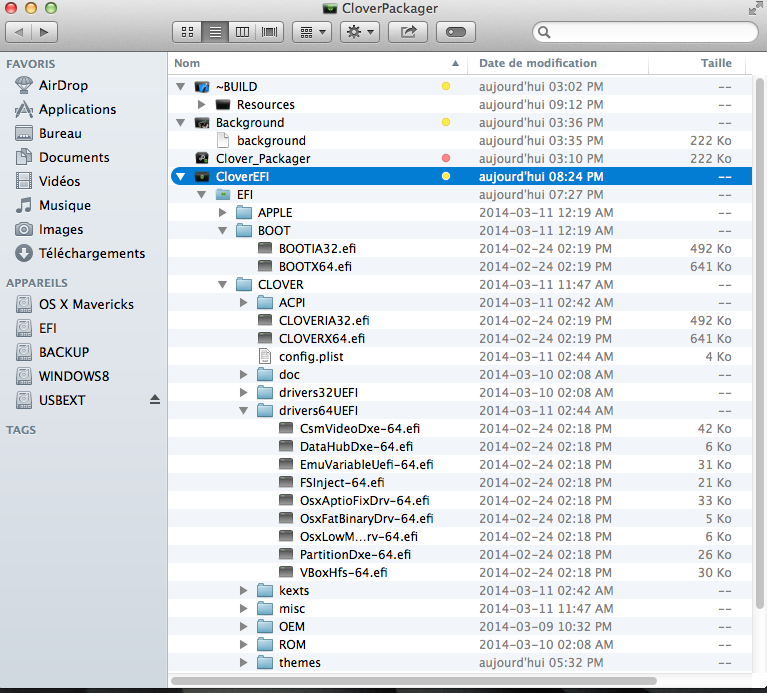 Double clic to CloverPackger, and your Packages is create in 5sec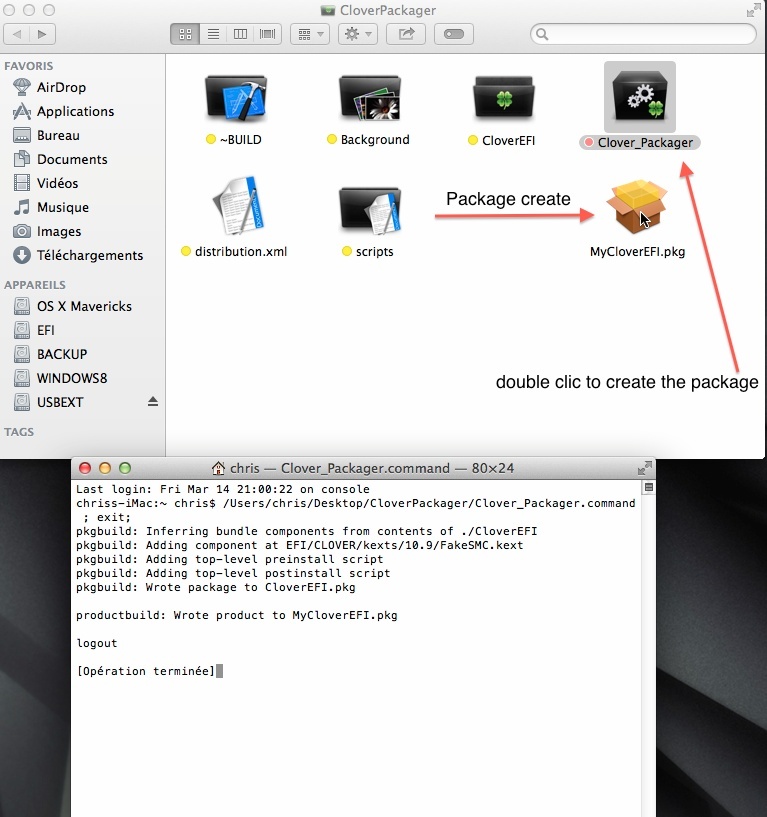 Make sure Installer OS X Mavericks is on your Applications before starting CloverEFI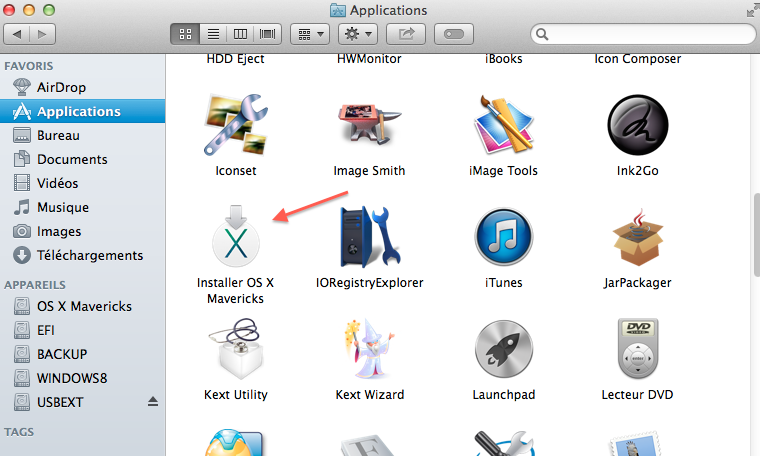 Installation Finish ! See the EFI partition is mounted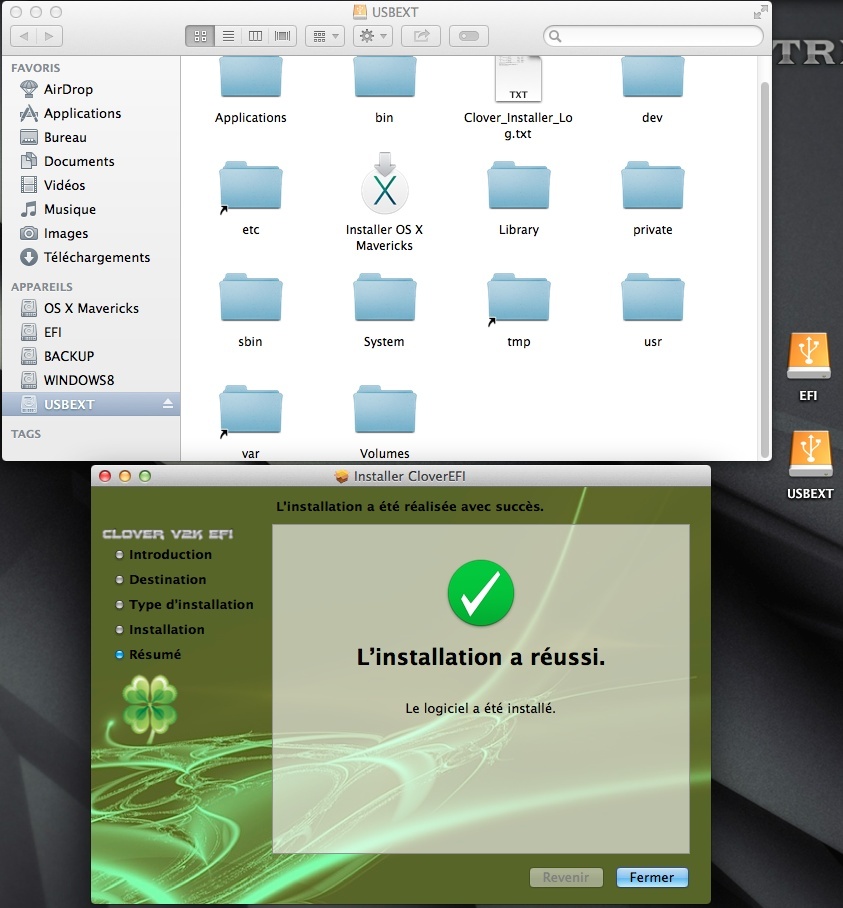 Installer_Clover log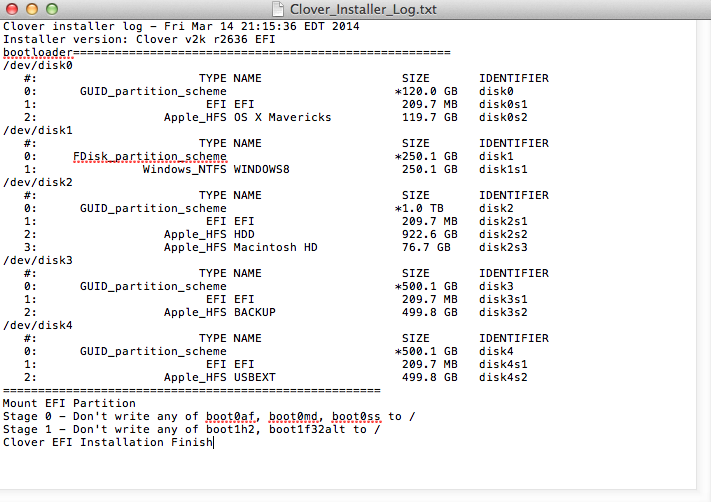 EFI partition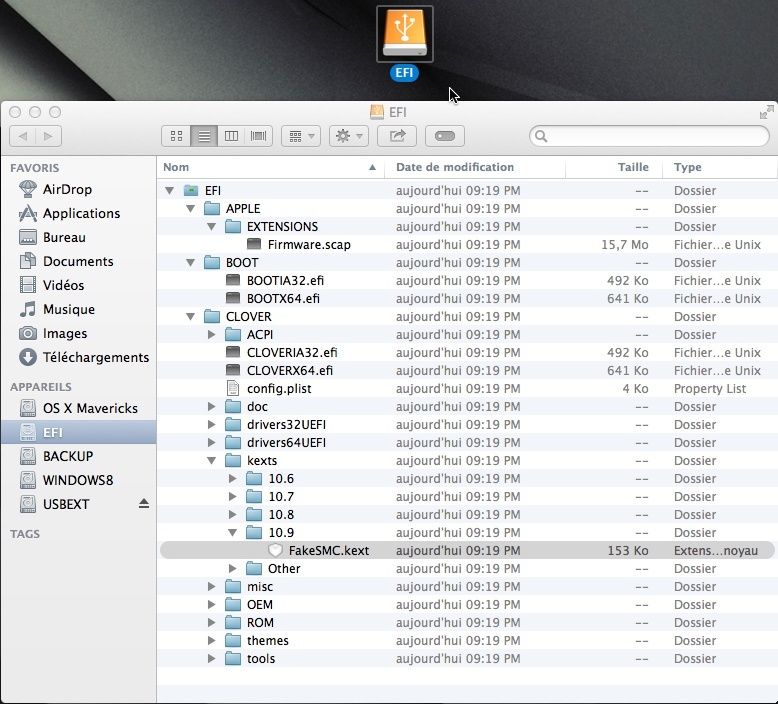 Video
**CREDIT**
Développeurs:
Slice, with help of Kabyl, usr-sse2, jadran, Blackosx, dmazar, STLVNUB, pcj, apianti, JrCs, pene, FrodoKenny, skoczy, ycr.ru, Oscar09, xsmile, SoThOr…
Code source, crédits et remerciement à:
Intel, Apple, Oracle, Chameleon, rEFIt and Xom.
Paquets d'installation crédit à:
Chameleon team, crazybirdy, JrCs.
Support Fat32, HFS+, ESP.
ENJOY HACKINTOSH Clover EFI
chris1111 Packager