Here is a guide to install Snow Leopard with my new installer Boot USB Snow Leopard.pkg
Welcome the Installer Boot USB Snow Leopard.
This package will install Chameleon-2.2svn-r2286, legacy_kernel,modbin_kernel .
The package contains Chameleon-2.2svn-r2286 + The Ultimate OSX86_ModCD/ Extra Folder/ ,provided by nawcom and somes Extra modification by me.
Many thanks go to Netkas ,Voodoo Team, Chameleon Team, nawcom for OSX86_ModCD .
Thanks to slice for the kext RealteakR1000SL.kext
IMPORTANT README!
YOU WILL NEED
• A . PC OR Laptop running an Hackintosh , A real MAC or Virtual Machine . •
• A . USB Drive 8gig .
• A . Mac OS X Snow Leopard DVD (Image.dmg) .
• A . USB mousse for (some laptop)
THE STEP :
1: Format and partition your thumb drive: Insert your thumb drive; Go to the Disk Utility Choose Partition from the Volume Scheme, name Installer and select Mac OS Extended (Case-sensitive, Journaled) from the Format drop-down. Now—and this is important hit the Options button and make sure GUID Partition Table is selected as the partition scheme. Once you've made sure to set all the appropriate settings, just click Apply and Disk Utility will get to partitioning your thumb drive.
2: Copy the Snow Leopard Install DVD image to your hard drive: insert the Snow Leopard DVD. When it shows up in the Disk Utility sidebar, click on it, then click New Image in the Disk Utility toolbar. Choose where you want to save it (for the sake of convenience, I put it on my Desktop), then click the Save button. Now double clic to open Mac OS X Install DVD .
3: Make your thumb drive Bootable:
Now ran the Installer Boot USB Snow Leopard and choose your 8gig (usb Installer) .
4:Go to your bios and set the usb at first boot.
Now go to the boot menu,select usb, reboot to the usb drive:
Now installing MAC OS X Snow Leopard;
reboot,to your HDD and hit enter.
If you have a problem booting, type the boot flag : -x or PCIRootUID=1 -x
PS: For other uses kernel :
To use the vanilla kernel, TYPE: mach_kernel
or mach_kernel GraphicsEnabler=No
To use the modbin_kernel , TYPE: modbin_kernel
5: Post installation :
complete Packages post installation inside .
Now on desktop, install the 10.6.8 combo update and And finalize your installation
and Install the latest chameleon bootloader
here my Installer for downloading and my full packages for the laptop HP ProBook 4530s
Pic of the Pack Pobook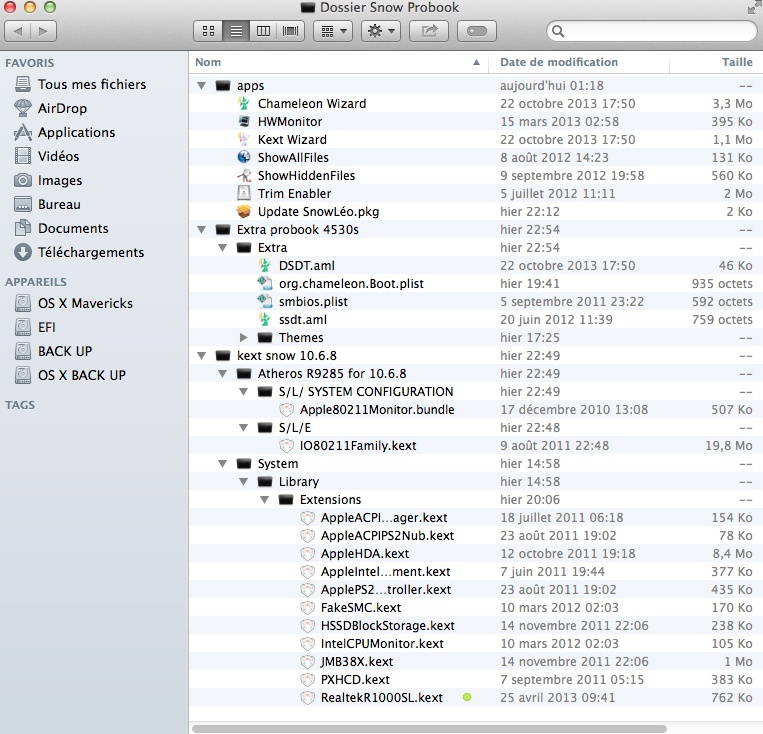 Pic of my Installer
Pic of my Installation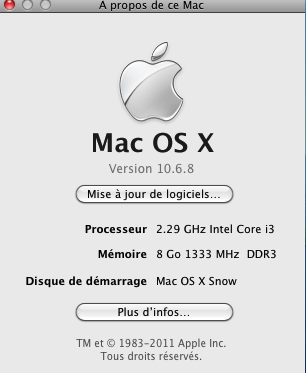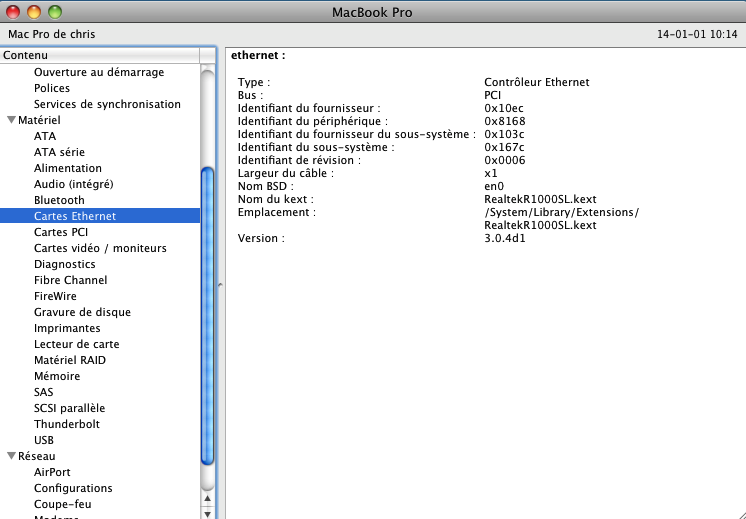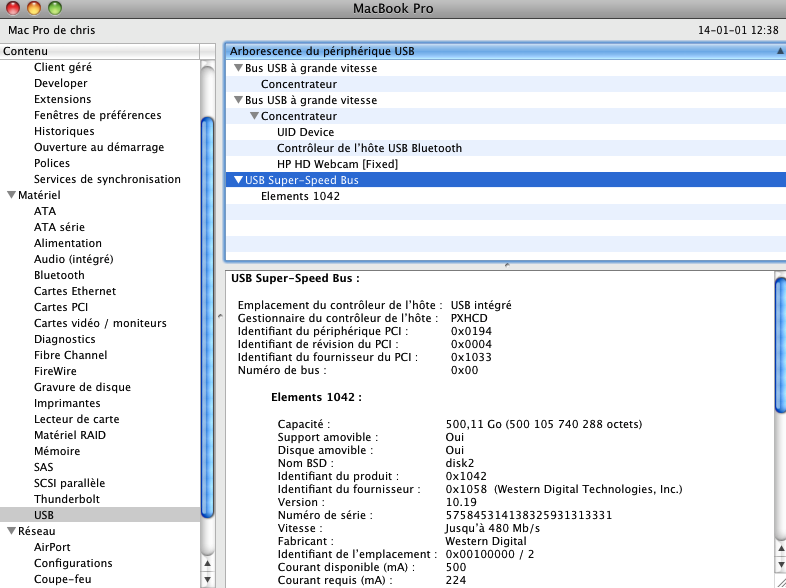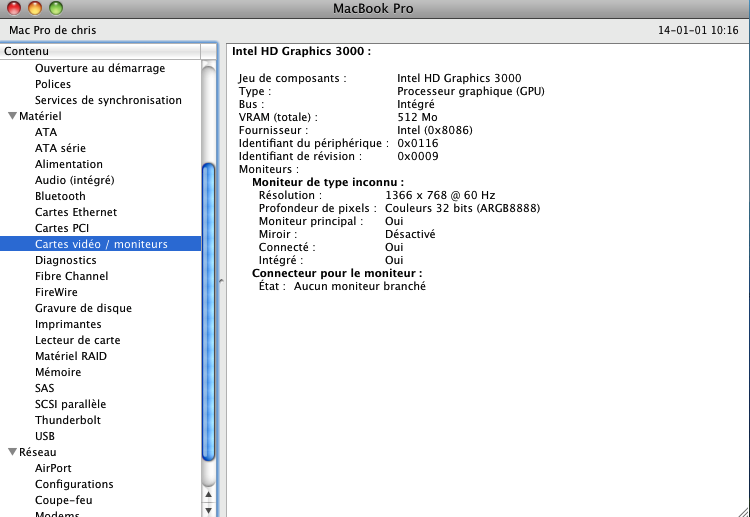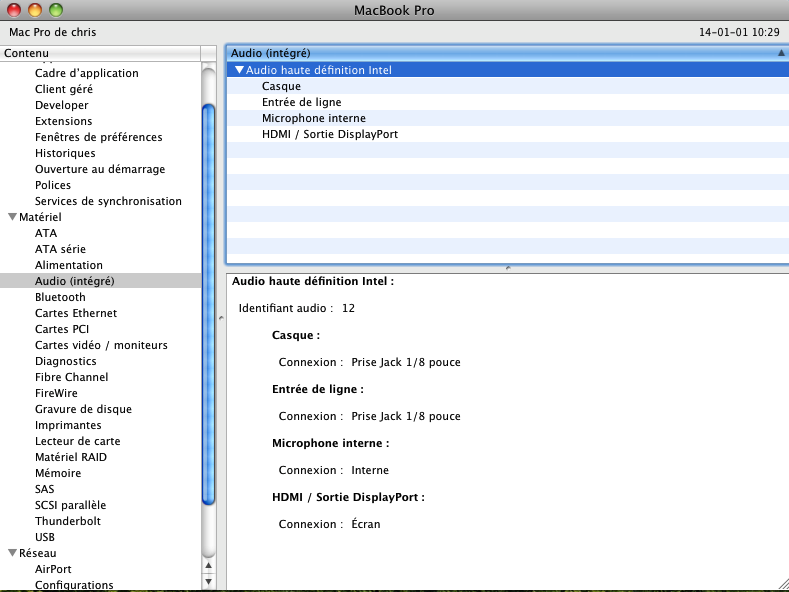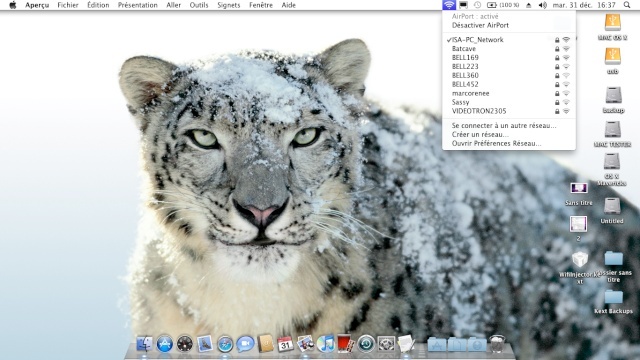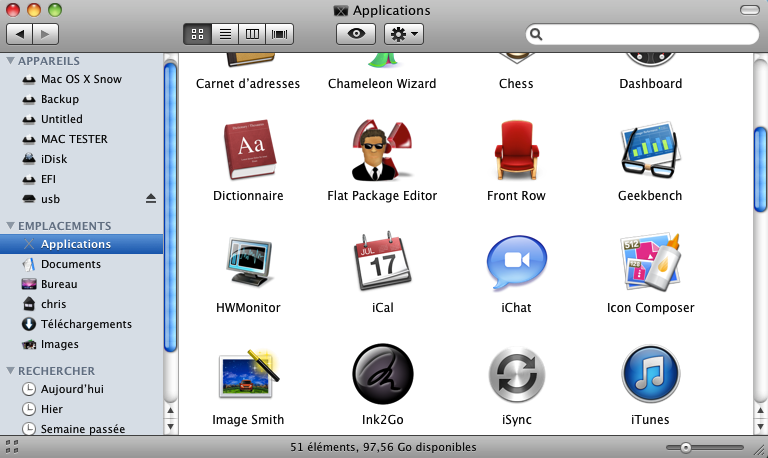 FINALLISATION DESKTOP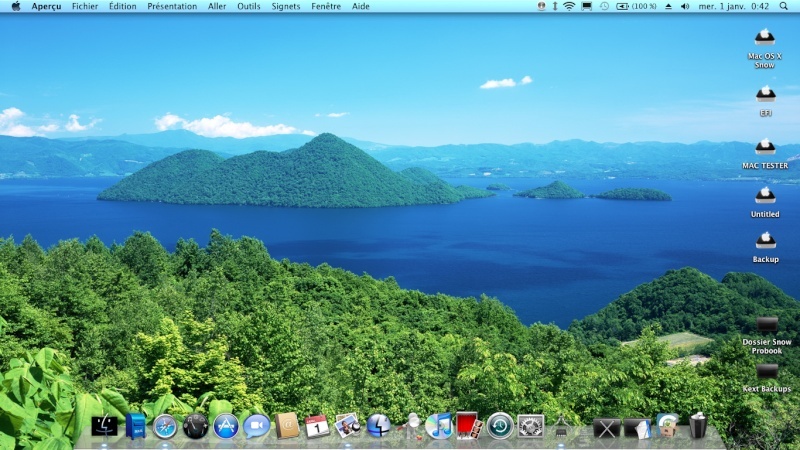 Good Hack !