Hey Everyone:

I have another MacMod that I wanted to post. This one was a bit challenging (as more custom cutting was needed). Here was my setup:

- ASRock X79 Extreme9 Motherboard
- i7 Intel 3930K CPU
- 64GB GSkill F3-19200CL10Q2-64GBZHD 2400MHz RAM
- EVGA GTX 580 3GB Hydro GPU
- 2 x 240GB Kingston HyperX SSD's
- 1 x 1TB Western Digital Velociraptor 10,000 RPM HD
- 2 x Kingwin KF-253-BK 2.5" (SSD) & 3.5" (HD) Multi-Function Hot Swap Racks w/USB 3.0 Hub
- Silverstone ST-1500 PSU
- Silverstone FT02 PC Casel
- Silverstone AP182 180mm 500-2000 RPM Fans
- Magicool 540 Triple 180mm Radiator
- All Koolance Watercooling parts (they are really the best solid built products)
- Ice Dragon Cooling nanofluid
- Mayhems UV Coloring
- DemciFlex Magnetic Custom made to order filter (no other company like this one, truly one of a kind)

I decided to use my original Silverstone FT02 case, but this time I decided to actually cut out the bottom completely to provide all the room necessary for the PURE airflow that I was looking for when I installed this BEAST of a rad. It actually fit perfectly snug in the unit itself with little adjusting. It just fit.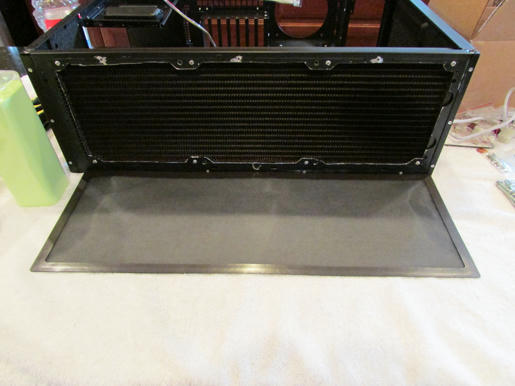 I then just put the DemciFlex filter over the exposed bottom of where the airflow would be coming through.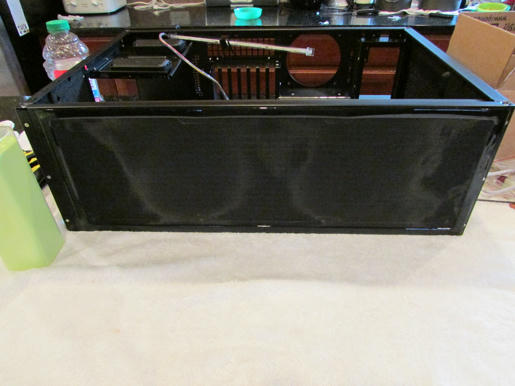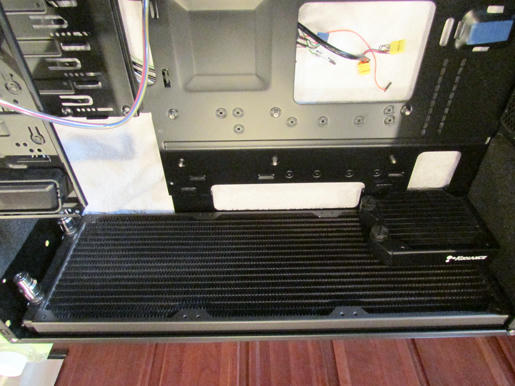 After I was able to take the solid aluminum outer shell and put it back on the case (as the bottom part actually serves to not only allow the air to flow in from the bottom of the case, but to also protect the radiator as the base of the shell serves as a shield).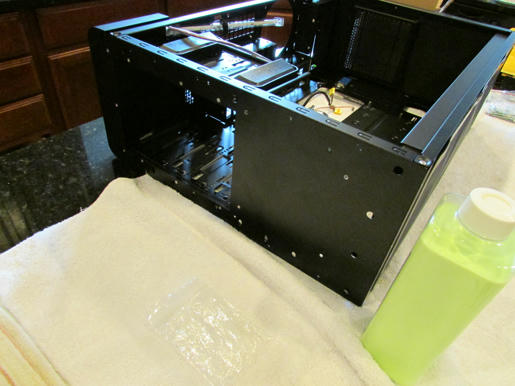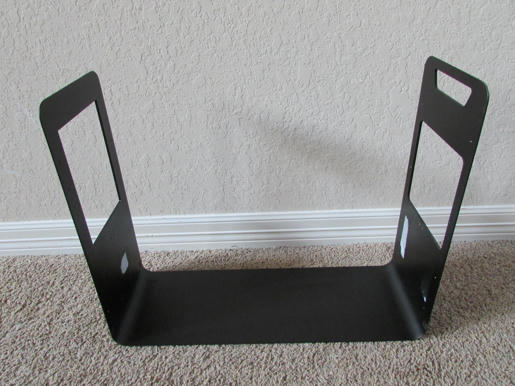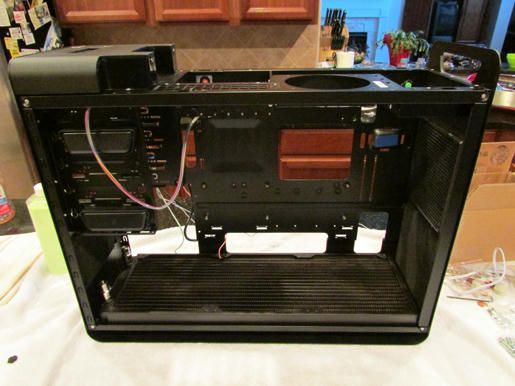 I was then able to (with unusual) ease, able to tuck under and fit (with 1 mm to spare) the 3 x NEW and improved Silverstone AP182. Man! Are these fans whisper quiet when on they're set to 500 RPM... and they pull some major CFM.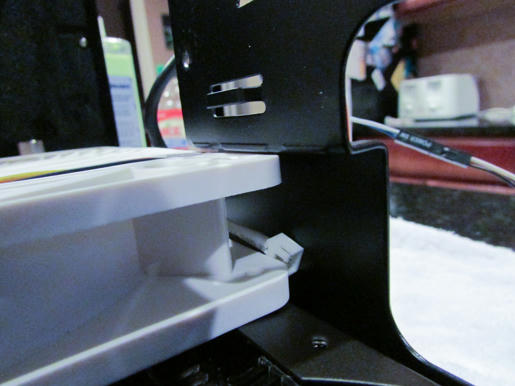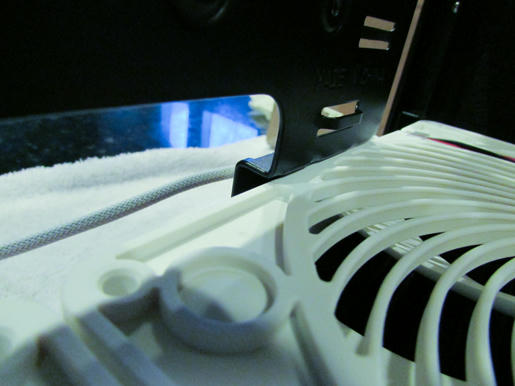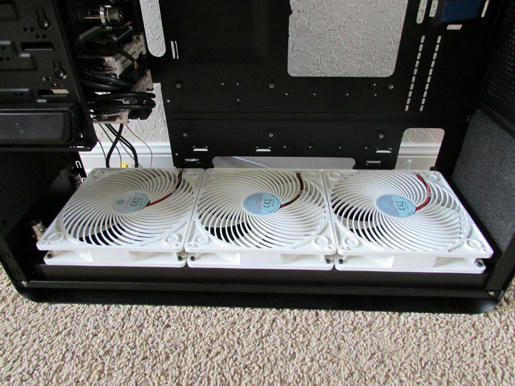 Stay tuned, more tomorrow, I need to go to sleep... I hope you like it so far and the end result...