Hi (please, change the name of the topic to
###############
- Waiting for DSMOS),
I upgrade my computer (tonymac's guide) and i want to make an Hackintosh with Mountain Lion 10.8.2 but after the installation, i can boot on my Hard Drive cause the hackintosh hangs after "Waiting for DSMOS"
Step by step, see my install.
I create my usbkey (OCZ Rally 8Go) with
#####
with my "mac mini".
I made BIOS recommandations like ACHI mode, first boot etc...
After that, i boot on
###############
and format the HDD with Utilty to install after Mountain Lion.
Install done, i update on 10.8.2 and i try to boot -v to make sur that everything is ok and it is (DSMOS has charged and boot to desktop).
So i download
###############
and choose Bootloader Chimera.
I reboot the computer whitout usbkey. Chimera launch and i put -v to start the computer but it doesn't boot.
And then, see attached file.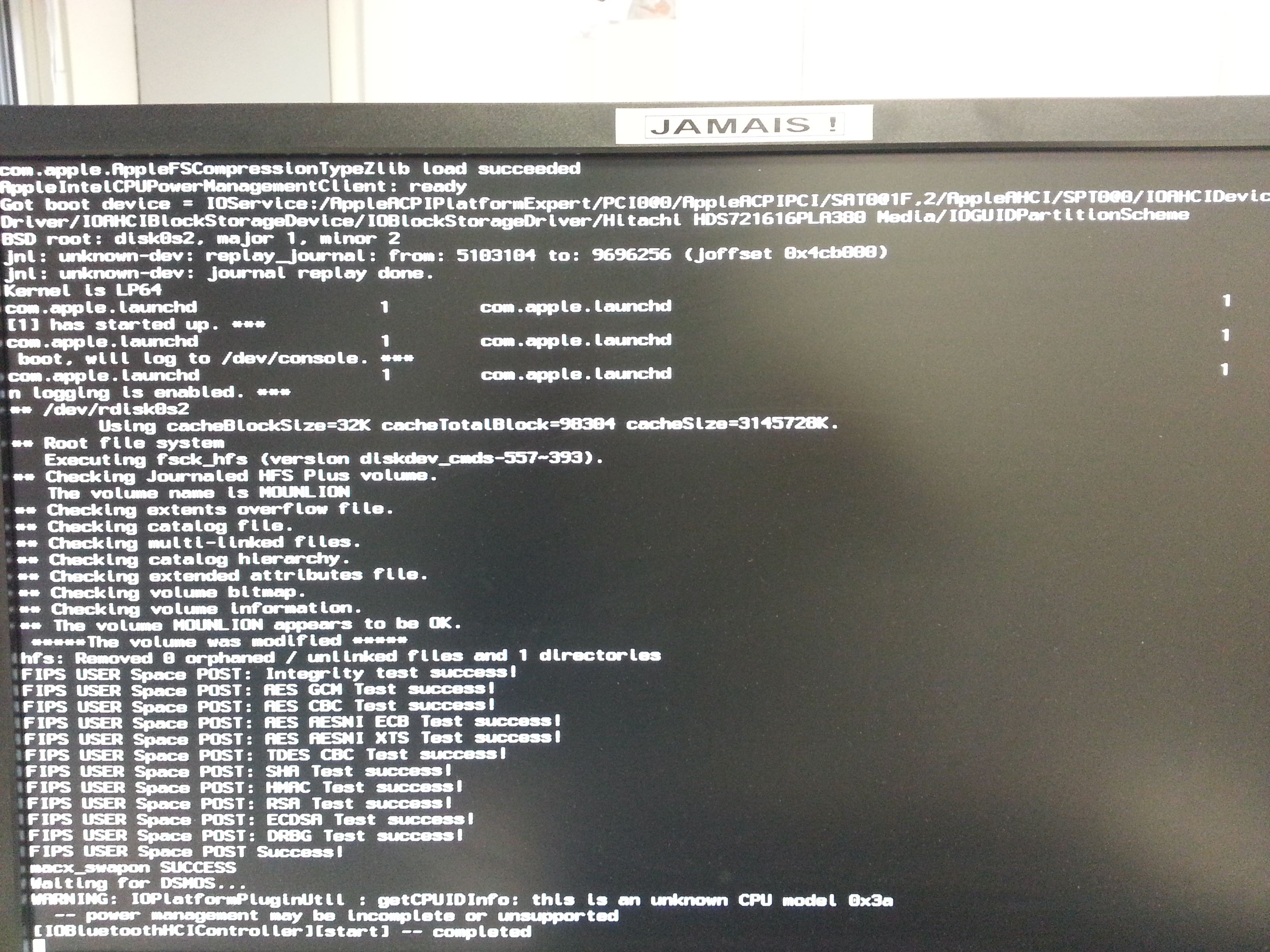 I tried -v -x GraphicsEnabler=No PCIRootUID=
0 or 1
Config :
GA-H77-DS3H rev1.1
Core i5 3570K (no overclok)
G.Skill Kit Extreme3 2 x 4 Go PC12800 Ripjaws X CAS9
Hitachi 250Go HDS721616PLA380
Please, help me...thank's a lot.