Hey guys,
I succesfully installed Snow Leopard.
After a BIOS-update I was able to install Snow Leopard using I Boot and the PCIRootUID=1 command.
But... I still need to boot it with I Boot and the PCIRootUID command.
When I tried to install
#####
it showed up an error.
And now I got Chameleon up and running, but it doesnt work.
It even stops the computer booting an installation on USB or DVD!
I guess the error is somewhere in Chameleon or my DSDT but I'm not sure.
There was a time i saw the verbose saying something about DSDT or something, but i don't know what exactly and what command i tried to show that.
Can anybody help me?
I will show a picture of the booting error when i use the command PCIRootUID=1 -v when im booting from the installed Chameleon. [screens are below]
Thanks in advance,
ReDNaX
Configuration:
Motherboard: ASUS Maximus II Formula
CPU: Intel Core 2 Quad 9450
RAM: OCZ ReaperX HPC 4GB DDR2-1000
Graphics Card: ASUS EAH5870 (ATI 5870)
Sound Card: SupremeFX with Creative X-Fi chip (came with my Motherboard)
WLAN Card: DLink DWA-556
Photo's:
Chameleon with first command
PCIRootUID=1 -v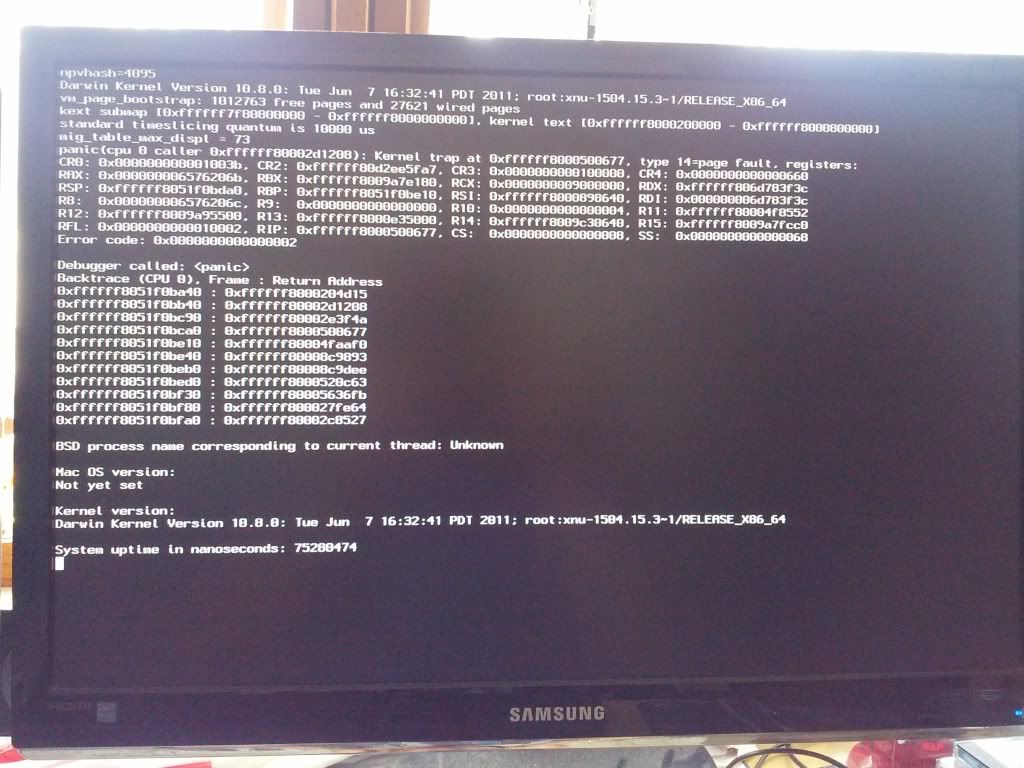 PCIRootUID=1 -x -v
PCIRootUID=1 cpus=1 -v