Hi Guys,
So I installed Lion using the retail DMG file from Apple using
this method
.
Post install, I boot my Lion installation using the USB drive I made above, installed 10.7.4 Combo-Update, used a post-install utility (not allowed to use the name?) to patch my DSDT (with audio patch for ALC888). Installed the
Envy24HT
drivers for my Revolution 7.1 (works great!). Then I used Chameleon Wizard to add GraphicsEnabler switch.
Everything is working fine, except:
I get this message on my screen when I wake my Lion from Sleep (everything is the same and I can see all my open apps, except the screen gets dimmer and non-responsive):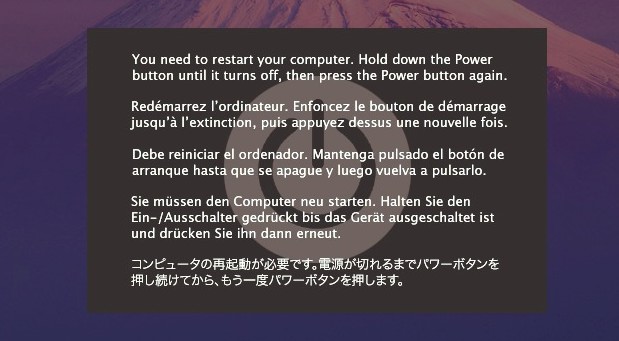 Any ideas why this is happening?
Thanks in advance!