Hi,
Everything was working fine on my mac untill yesterday when Finder was having some problems. I opened a folder and it was lagging a bit. Then when i shutdown the mac it looked as if the folder that i opened before was crashing..I couldnt close it so i force quit Finder...Then today i started it and gave me kernel panic. I can get in in safe mode but thats it. This is the error it gives me.
After that i booted with -x -v and from then on i would see this error: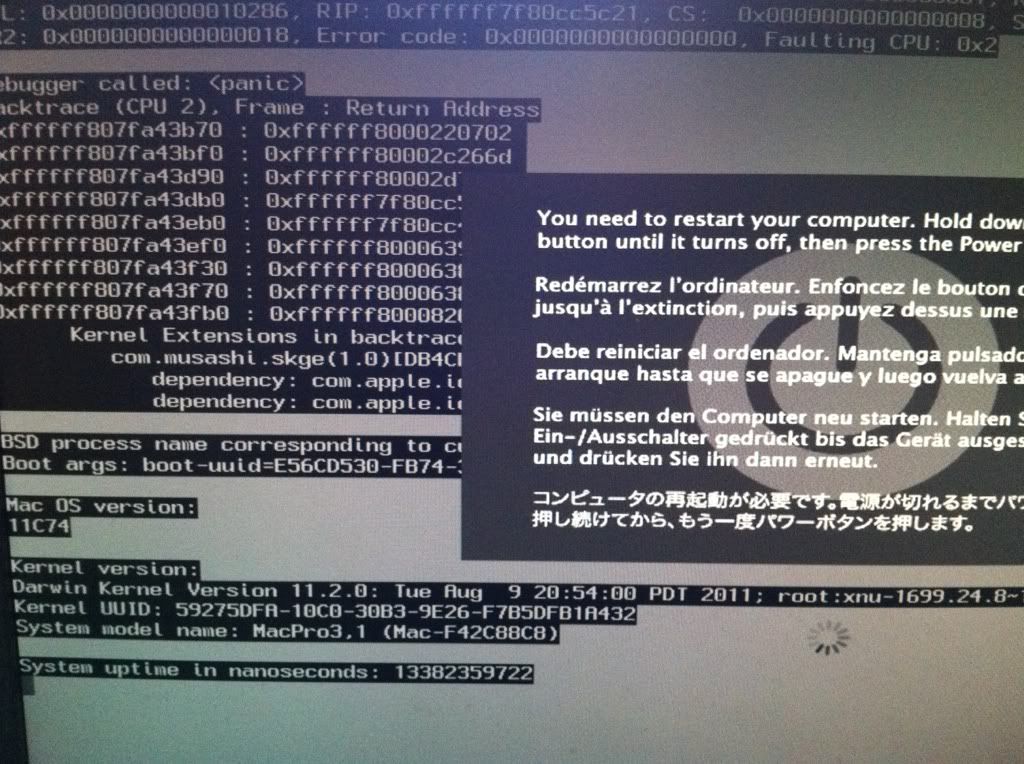 Please advise on how to proceed.
ps: Using iatkos Lion v2