Hello everyone!
Thought I'd post up a couple of G5 mods I've done to give inspiration to others. Awhile back I helped a friend of mine mod a G5 using a Lian Li tray. We finished the whole mod minus front panel cable in one night. I was so impressed with how it turned out I set off to find myself a G5.
Sadly, I didn't take many pics of the building of his. We used the PSU on top and HDD cage in front strategy.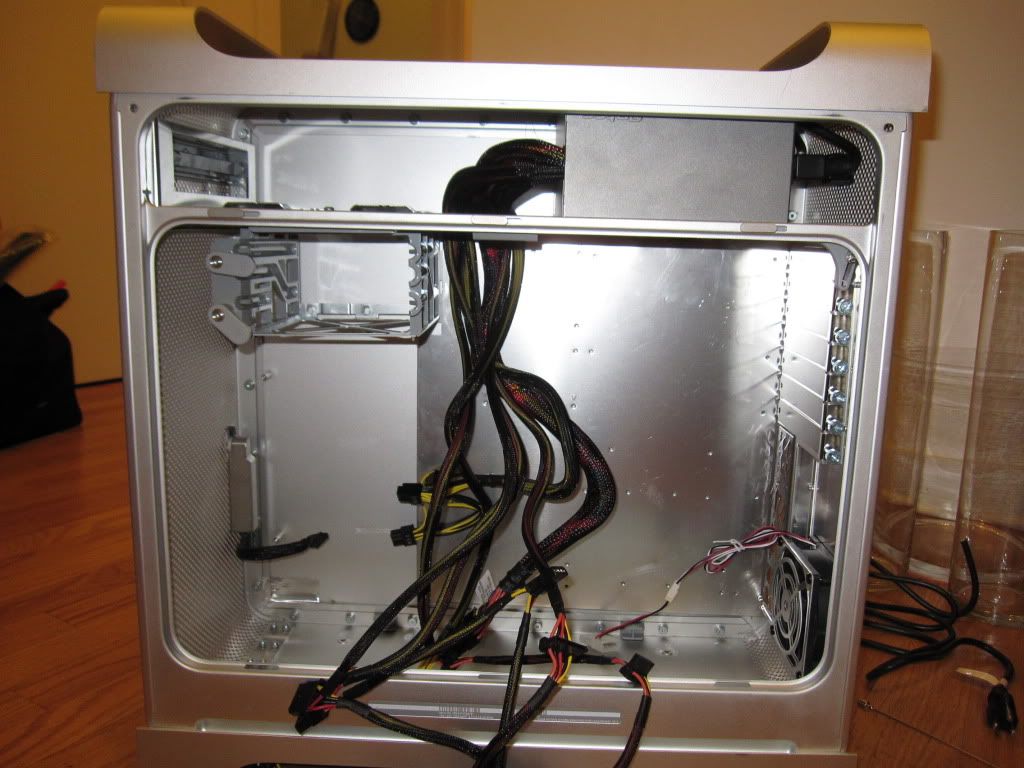 Here's my friends completed, sorry the pics aren't clearer:
I found a G5 -complete with dead PSU on Craigslist for $40!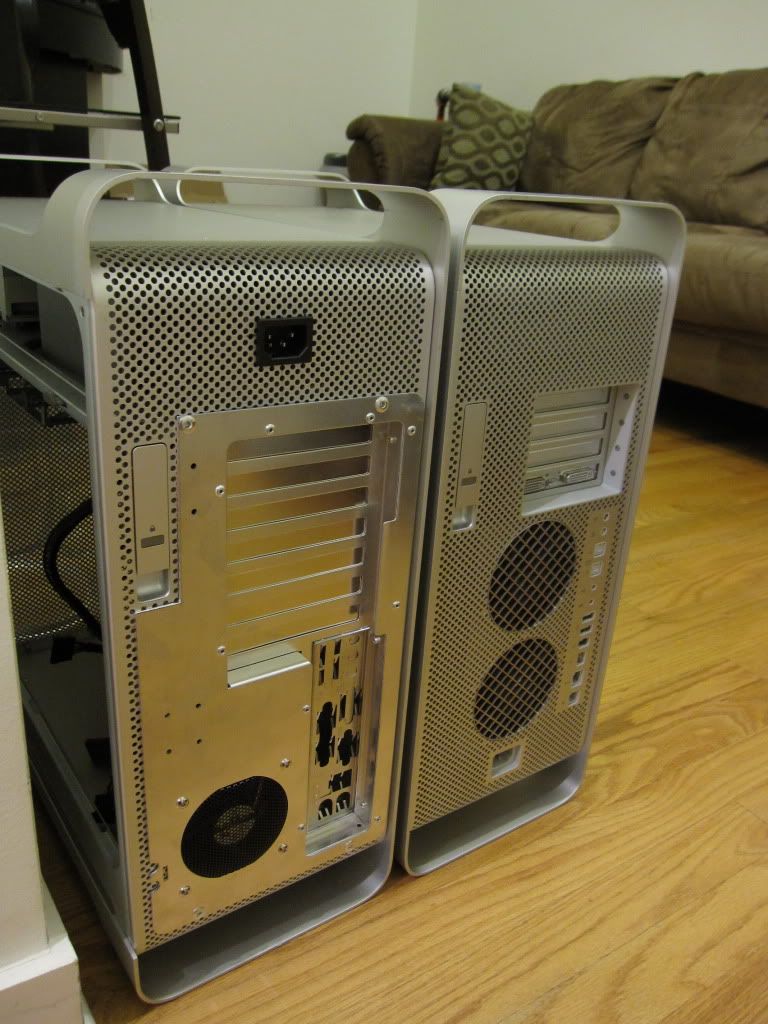 For mine, I purchased a Mountain Mods motherboard tray with the dual 80's option. For those who dont know, they come in pieces and screw together which is actually pretty nice for G5 modding.
Doing a little test fitting: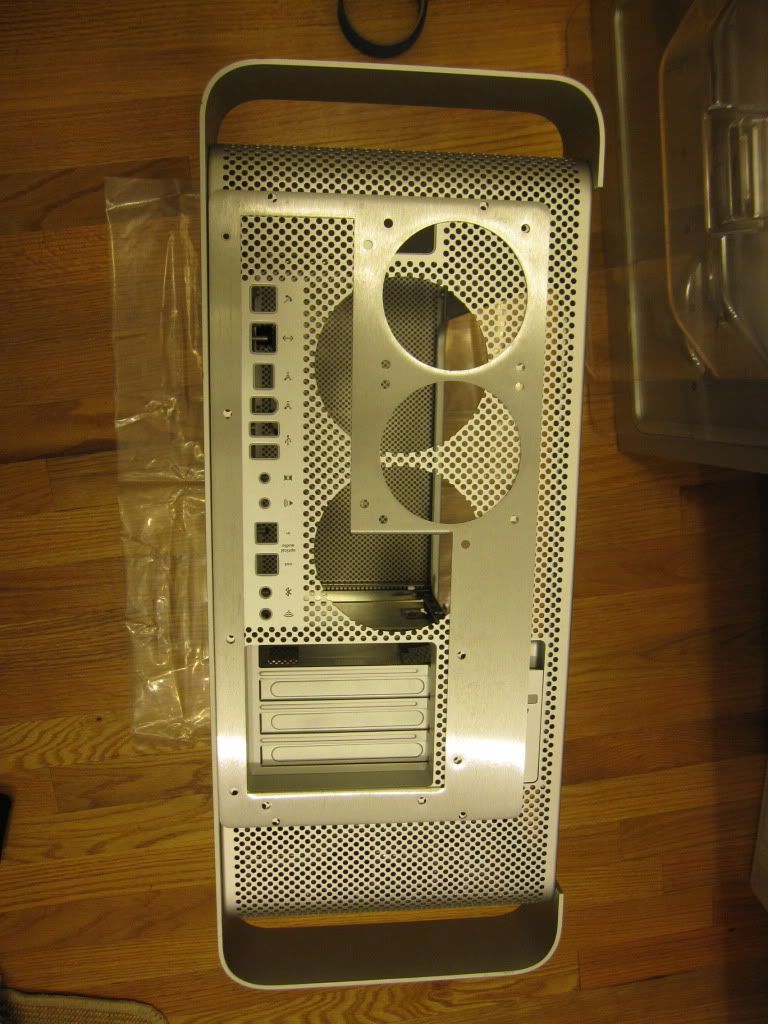 And cranked out a front panel harness today. I need to get some sleeving for it.
Here's the Mountain Mods rear panel trimmed for the latch how I want it. I opted to block as few holes as possible with my mod vs the one I did previous.
Here's where I left off today. The short stock standoffs are
perfect
height to hold up the motherboard tray! I popped the long ones out with pliers.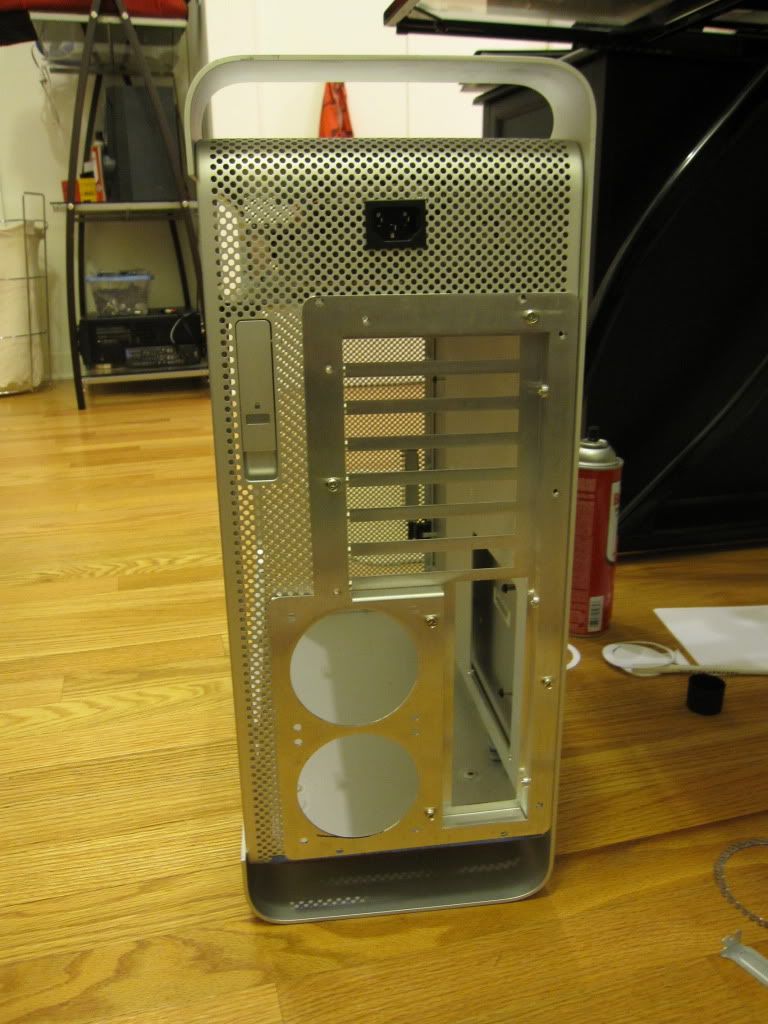 I'm planning on dremeling up the stock 92mm fan grills since I cant find anything that looks anywhere near the same to buy. I have not seen anyone do this before - not to say no one has. Should be cool and retain some stock look
I wanted to mount the hard drive cage "right side up" unlike the previous mod I did. This required spacers to space it away from the DVD tray. I decided to recycle the standoffs I pulled from the motherboard by drilling them all the way through and tapping them. Here's one drilled through waiting for the tap.
Here's the cage attached. I did it this way so that if I want to add a second (or third) cage in the future it will be as simple as trimming the metal part, drilling 3 holes, and bolting it to the cage above.
The last major cutting item was the powersupply which went up top: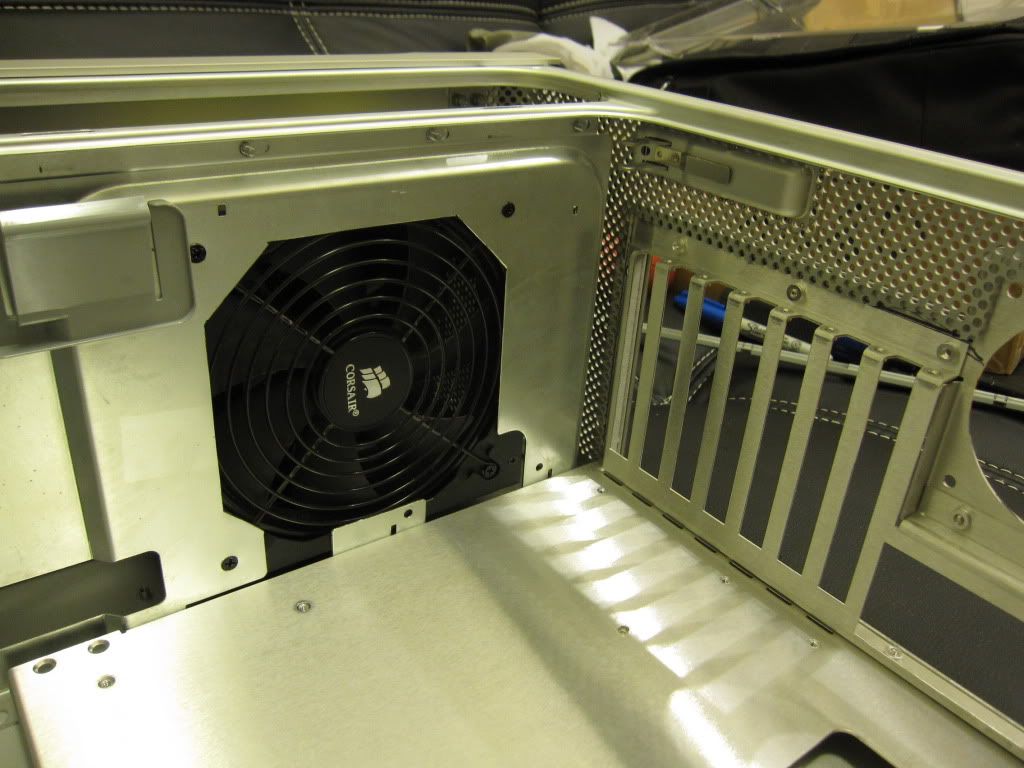 Only thing left is to figure out how I want to secure the motherboard tray rear. I'm thinking some nice machine screws and nuts on the inside. It needs to remain removable so I can get the power supply out in the future.