Applied update. Now when I boot into OSX I see the apple logo and then it goes black and returns to the boot loader. Great.
During the second install of the NC10 AIO I got the: your system needs to be restarted, please hold down the power button for a few seconds message.
More info as I try safe and verbose.
This is what I get in verbose: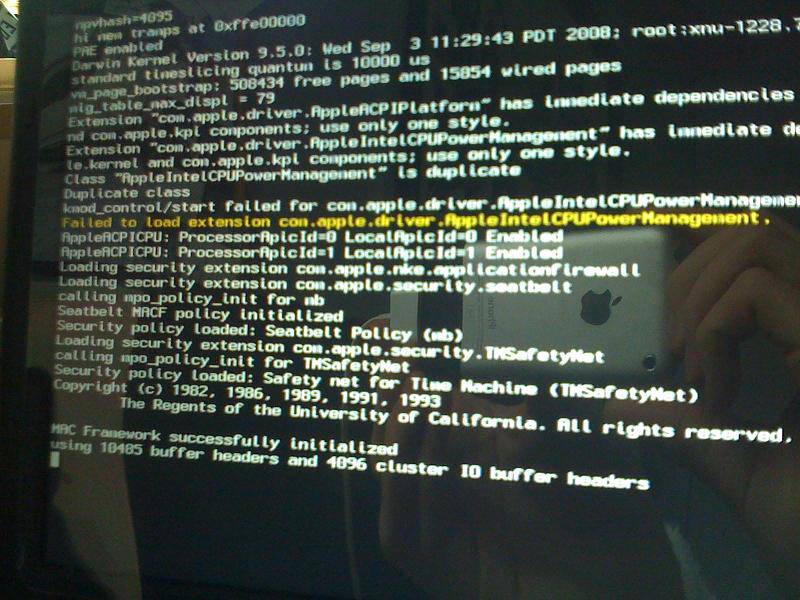 Safe & verbose does the same thing.
Safe goes to the apple logo (grey) to black and back to boot loader.
Any ideas?