BOOT USB OS X YOSEMITE 10.10 DP.pkg V2
Download BOOT USB OS X YOSEMITE 10.10 DP.pkg V2
I Create new usb Installer for OSX Yosemite. Clover Only UEFI and Clover Legacy
What you need?
You need Installer OS X Yosemite.app ,
8gig USB
Hackintosh or Real Mac to run the Installer
Follow the step, very easy to using this Installer
---GUIDE ---
N0-1 Move to your Applications Install OS X 10.10 Developer Preview.app
N0-2 Now open disk Utility and formate your USB drive to Mac OS Extend journalise / GUID
Now run Installer , choose USB drive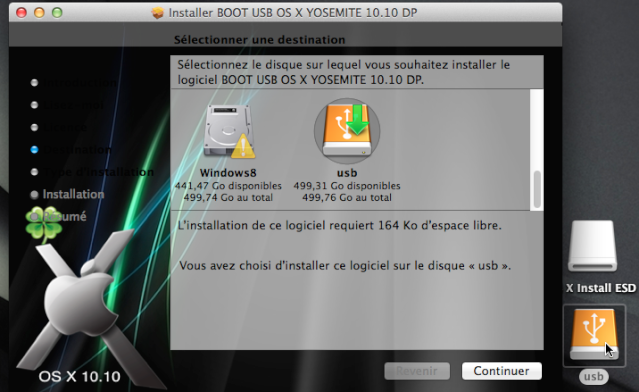 Open select Menue and choose your support Clover, UEFI or Legacy
Here is Legacy to exemple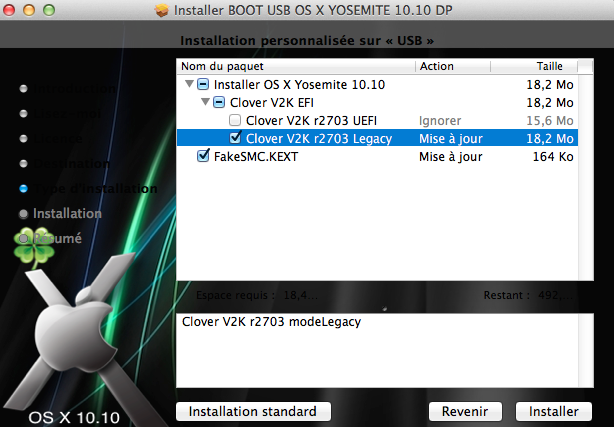 Final result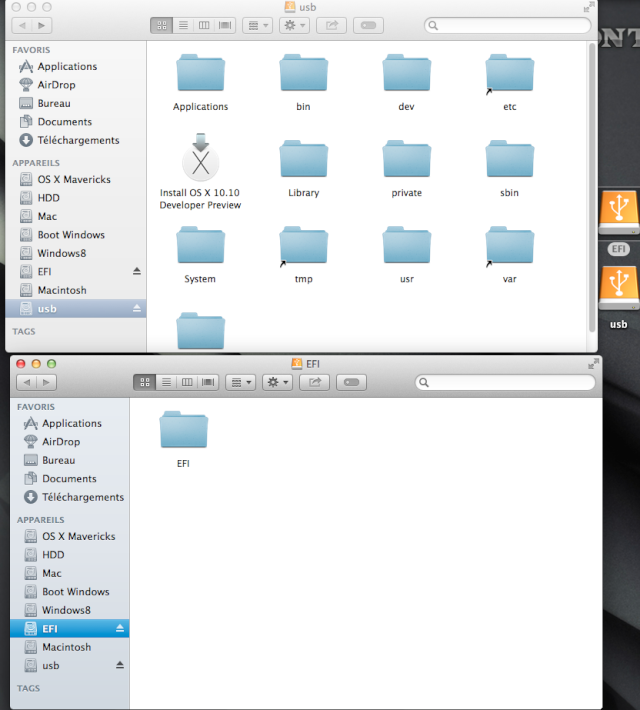 boot with your Usb drive and go to clover boot option, and select with Injected kext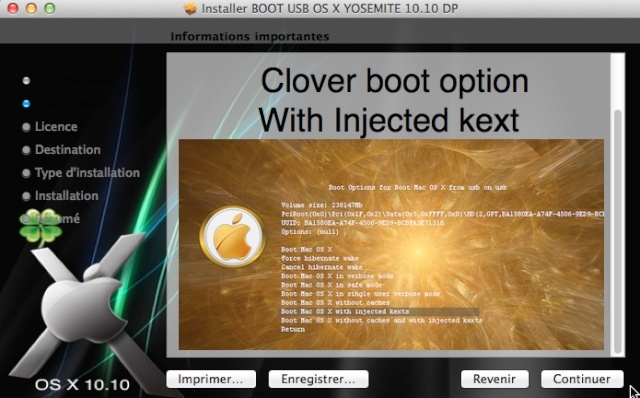 CREDIT
Merci a Slice et le Team Clover pour le Clover_v2k_r2703. Développeurs:
Slice, with help of Kabyl, usr-sse2, jadran, Blackosx, dmazar, STLVNUB, pcj, apianti,JrCs, pene, FrodoKenny, skoczy, ycr.ru, Oscar09, xsmile, SoThOr...
Code source, crédits et remerciement à: Intel, Apple, Oracle, Chameleon,
rEFIt and Xom.
Paquets d'installation crédit à:
Chameleon team, crazybirdy, JrCs. Support Fat32, HFS+, ESP.
Thanks to all Hackintosh usr for testing
ENJOY OS X 10.10
Packageur
CHRIS1111
Topic updated today 18 juin,
not need to rename Installer OS X Yosemite,
just move on your Applications
485

Total Files

13

Total Categories

195

Total Authors

1,976,307

Total Downloads
ESP Mounter Pro Latest File

Micky1979

Latest Submitter
69 user(s) are online (in the past 30 minutes)
26 members, 40 guests, 3 anonymous users
Heronimus, ranmor, denizkoekden, factoryx, dvj ibra, alg810, ryanjk333, kodiaq, nomadturk, Fabriktwo, Cclicio, mrwizrd, andresvidela, steffyyy, Vas1k0, graz, VinhHai, Kenshinmac, dudow8, Eryıl34, trackour1, J0hny, 9953670023, kjokjo, sindz, nagel2211
BOOT USB OS X YOSEMITE 10.10 DP.pkg